Inhouse Balancing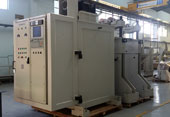 If you have Rotating Machine, you might have experienced balancing problem.
Though a Rotor needs only occasionally, but you don't have the right Balancing Machine to do the job.
Condition Monitoring & Vibration Analysis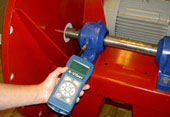 Vibration Analysis is used to detect early precursors to machine failure, allowing machinery to be repaired or replaced before an expensive failure occurs. Early detection of mechanical fatigue avoids breakdown.
Onsite Balancing Services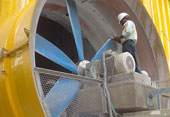 The statistics are indisputable: Over 50% of all faults and failures of machines and systems can be attributed directly or indirectly to unbalances in Rotors.
On site Balancing helps you to identify an unbalance simply and accurately, and to correct it with the minimum effort.
Laser Alignment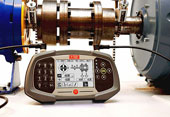 Our Alignment Services include rotating shaft alignment, using imported Brands of precision laser systems. We provide complete shaft alignment services.
The center point of connected shafts such as a drive motor to a gear box must be concentric for trouble free operation.
Rotor Repair & Services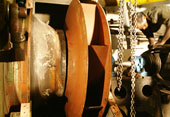 We undertake turnkey projects for rotary equipment right from Condition Monitoring / Analysis to complete repairs / refurbishment / replacement of parts till final Vibration test to assess the final result and also all types of rotor repairing services, like complete fabrication on Repair & damaged fans, Blowers, Mechanical Repair, rebuilt hard facing, stellite welding and machining of other equipment components and special assignments as repairing rotary machinery, building up Shafts for re-machining and reconstructing damages weldments etc,.